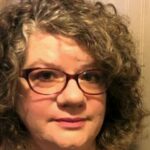 Helping Women Stay Home wants to inspire hope in you! What do you need to stay home? Stay in contact with us!
A way to earn money
New updated resume
Online learning
Support network
We try to help you stay home by exploring your talents, experience, and interests. With all the technology and opportunities available, your new work-at-home job could be closer than you think!
Contact us for help
What kind of help do you need? Check out our how to section to learn how to set up a home office, how to apply for a work-at-home position, and legitimate websites to add your resume. We also have places to learn about your personality and what kind of works suits you. Coming soon are how to blog and resources to make sure you don't overspend your first year.
We are developing classified ads, for free, for women owned businesses to add their services, ask for help, and look for work. What kind of clothes do you need for a job or do you need government resources? We hope to have that information added here soon.
Please contact us with any web site submissions and any other comments.