Introducing Emily's Snippets Volume One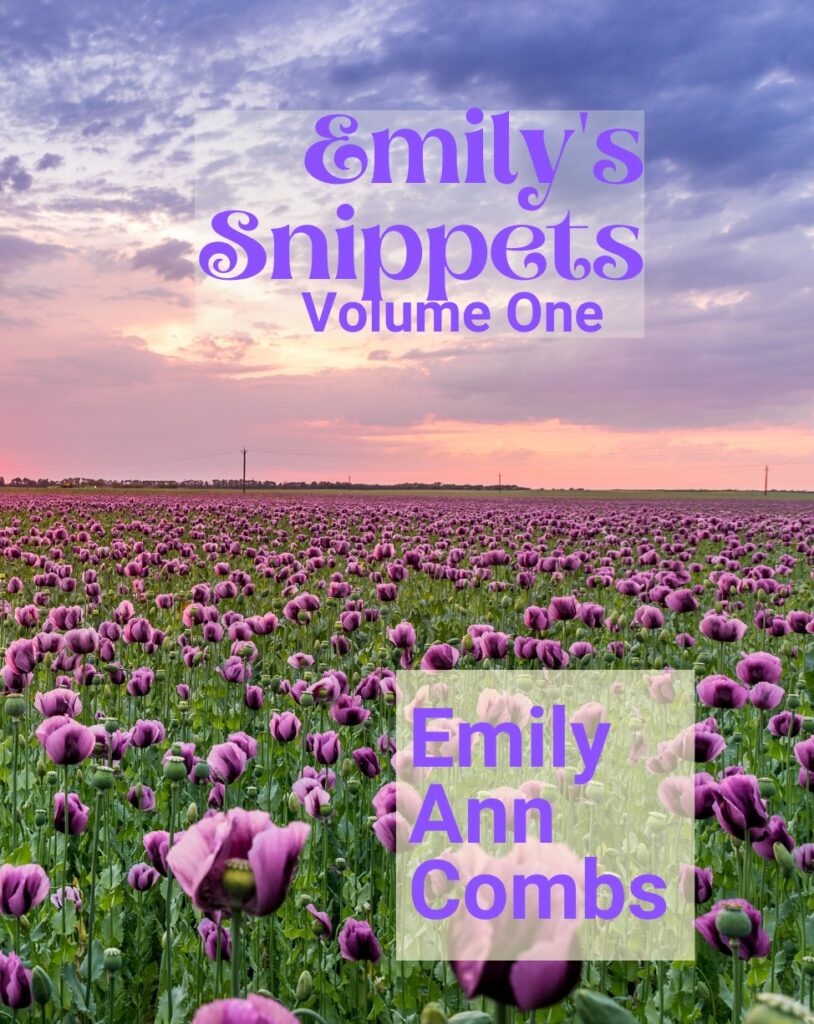 Welcome to the "Emily's Snippets" series in a world filled with fields of flowers. In Volume One, we introduce the blog posts from emilys-snippets.com from 2021.
For fans of Emily Combs, you might remember she wrote daily devotions, five a week, for years, but that ended abruptly when she fell in 2021.
After weeks in rehab and then recovering at home with her daughter's care, it was decided that she could cut back again on her tasks. She is in her 90s. She began slowly posting again daily by revisiting older posts.
She continues writing a blog post, the extended version, every week. And she emails her children at least twice daily so they can check on her.
Further volumes will be published going back each year until the beginning.
These short devotions will bless your heart. Check out Volume One here.