I splurged on some t-shirts. They look soft, and they remind me of Emily's Cat Mysteries. Fun, light, and not serious would be my take.
Sometimes introverts have trouble explaining their actions. And sometimes, they'd rather hide away than explain.
It's always nice to know that my cats have my back. They know I can only take so much attention at once.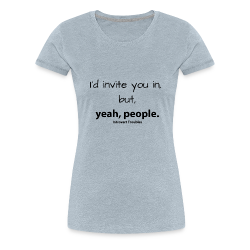 So, if these look fun to you, or you want something a little more inspiring, check out the shop here.